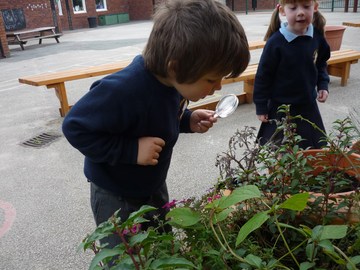 This is an outstanding school which takes exceptionally good care of its pupils and promotes their excellent personal development and well-being.
(Ofsted May 2009)
Latest School Calendar Events
Spring Holiday

05

Apr

2014

Sacramental Programme

01

May

2014

18:00 - 19:00 @ Church

May Day Bank Holiday

05

May

2014

Year 6 SATs Week

12

May

2014

New Intake Meeting

12

May

2014

18:00 - 19:30
Calendars page(s):
School Calendar >>
StThomasofCanterbury @StThomasofC
2 Apr Reception just returned from the Town Hall. The organisers said they were 'phenomenal'! They also met the Mayor! Wonderful morning.
20 Mar Infants singing beautifully - Thursday mornings are wonderful!! Love Like a River hymn followed by Lean on Me and now We are Jelly Fish!!
6 Mar The children looked absolutely wonderful in their World Book Day costumes - so did the staff!! http://t.co/596HnrWR2J
10 Feb The infants had a wonderful morning with the visiting production of Cinderella - they had an absolute 'ball'!
6 Feb Yesterday was indeed eventful! Celebration Assembly and power cut! The children and staff responded magnificently.
St Thomas of Canterbury Catholic Primary School News
News Page »